PARKSIDE
WALKERSVILLE, MD
Project Type
Residential/Single Family Detached
Size
26.98 Acres – 24 Single-Family Detached Lots
Project Overview
Parkside is a 26 acre parcel located within the town of Walkersville in Frederick County, Maryland. The site is Zoned R-1 and is served by public water & sewer. Verdant has submitted a preliminary subdivision plan which proposes subdividing the parcel into 24 Single Family Detached lots that average 1/2 acre in size.
Project Status
Verdant is currently in process of obtaining the required approvals and entitlements required to commence development of the project. Subdivision Plan approval is anticipated early 1st Quarter 2015, with improvement plan approval and remaining entitlements in 2nd Quarter 2015. Site Development anticipated to begin late 2nd Quarter 2015.
Builder
TBD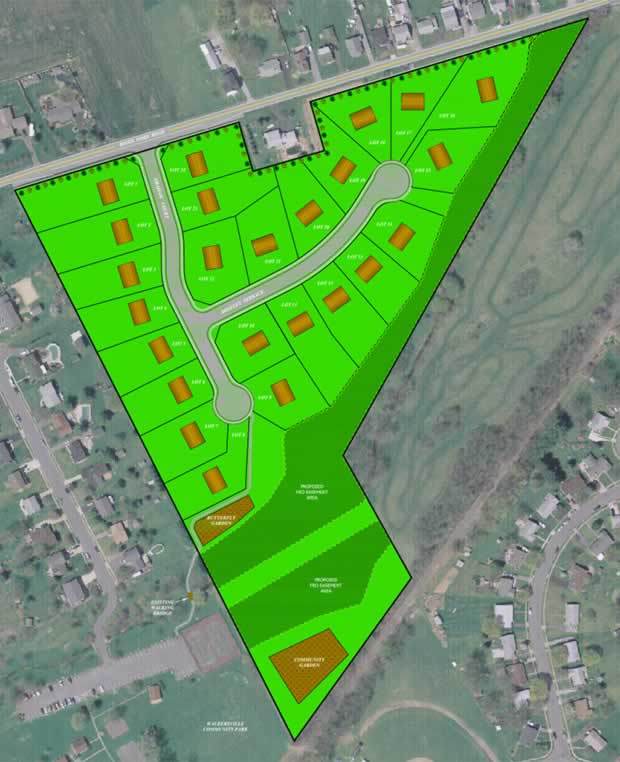 More Views
PDF Download
sign up
Stay current on verdant activities!
Simply enter your e-mail to receive the latest updates.
Brokerage, Development, Consulting. verdant
ADDRESS
5310 Spectrum
Drive Suite C
Frederick, Md 21703